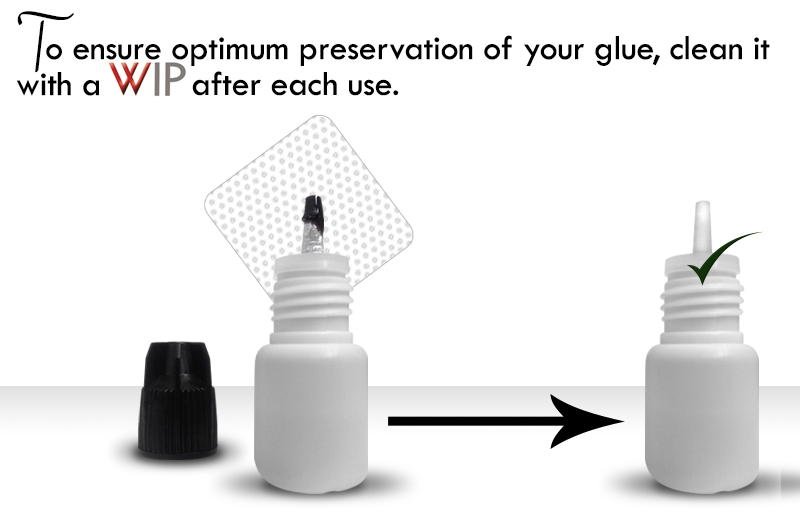 We have worked for months to offer you this incredible new formula, with the same deep black and extreme hold, but with less vapors. no more stinging eyes !
We also wanted a faster , almost instant drying : 1 to 3 sec. while still allowing repositioning if necessary, it makes it all so much swifter
It also has a more fluid texture which avoids any excess of glue and an ideal viscosity to work on Russian volume (3D 5 D 7D or 9D lash)
New! this formula can be kept in its magic pack and doesn't need to be stored in a fridge as it used to, this is of great interest when you work at your client's home.
Thanks to its excellent hold it is not necessary to spread it all along the natural lash, which allows C or CC curl on rather straight natural lashes , lifting the look !
Best use at temperature below 21°c and humidity below 50%. Use in the 2 months after opening.
The date under your glue bottle corresponds to its manufacturing
Warning : due to the small amount of glue in the bottle, the 1.5gr glues are susceptible to deteriorate faster, and can be conserved less longer
CPNP Notification n° : 1982496